The Registry is built to work on Chrome, however other navigators (Safari, Firefox) can be used, but display defects may be present.

a) Login and password are necessary in order to enter a case. See Access Rights above.
b) If you have Access Rights, to enter the Registry, CLICK HERE or use https://qualite.hug.ch and after logging in, select Hypothermia.
Example: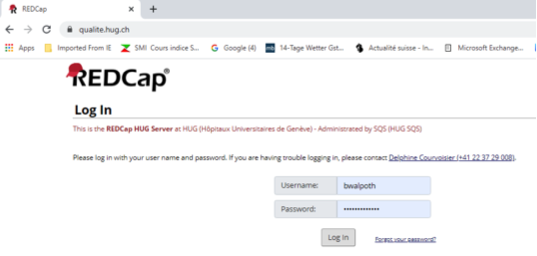 c) Main Menu:
Once login and password are seized, you access the main menu.
ADD A NEW PATIENT
To enter a new patient, navigate to "Add /Edit records"
Navigate to "Add new record"
The database consists of "Demographics", "Prehospital Data", "Hospital Data" and "Outcome". Click on the button "status" next to "Demographics" to enter a new patient.
Fill in every item you want to fill in, it is always possible to return to this page to fill in missing data.
At the end of every section, you will find "Form status"- Complete-Incomplete-Unverified.
● Complete= all data are entered
● Incomplete= still new data to enter
● Unverified= still data to control
Once a section is completed, you tap "Save and Exit Form" if you only want to fill in this section, "Save and Go to the next Form" if you want to complete the "Prehospital Data", "Hospital Data" or "Outcome" data.
ADD/MODIFY DATA OF A NEW RECORD
Navigate to "Add /Edit records"
Choose the record you want to edit
Steps for entering data :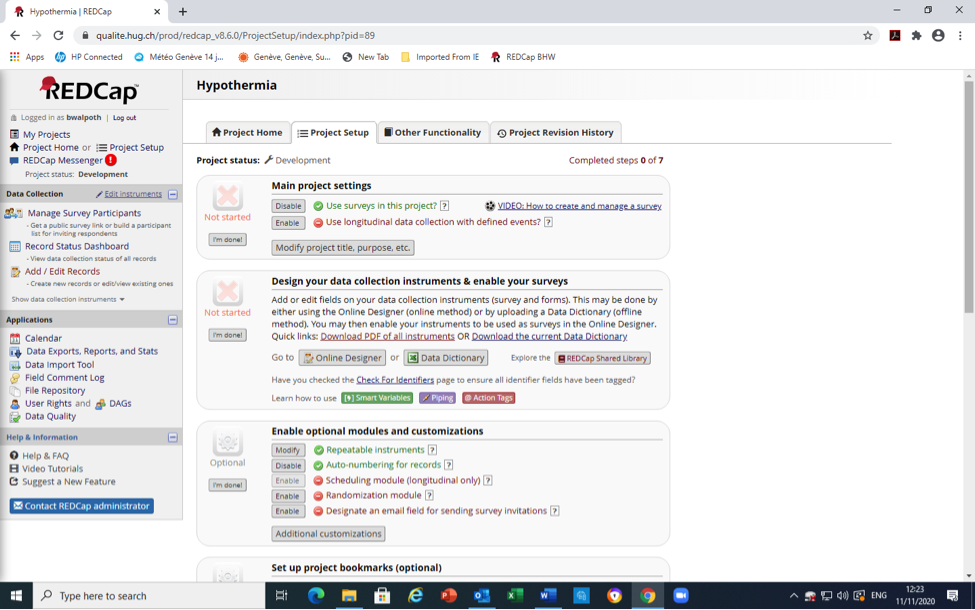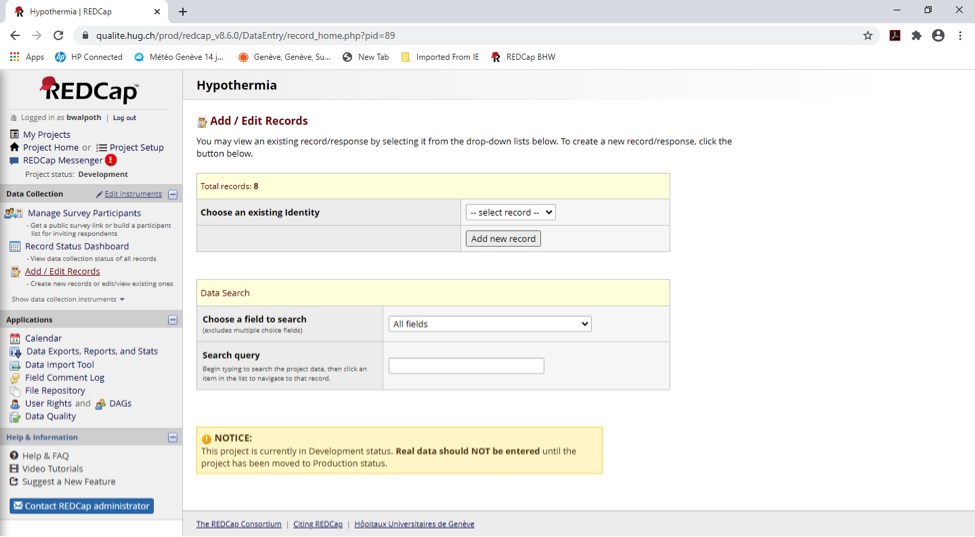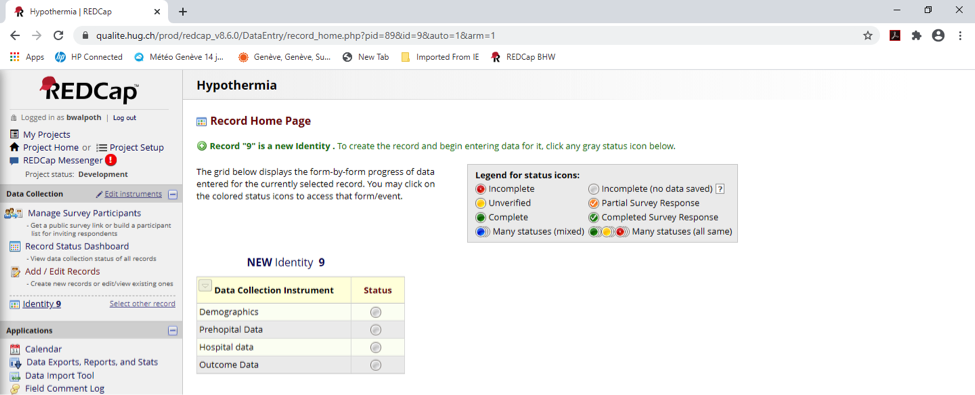 For more details, please download the USER'S MANUAL PDF